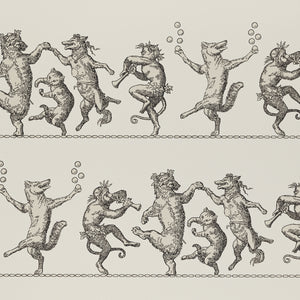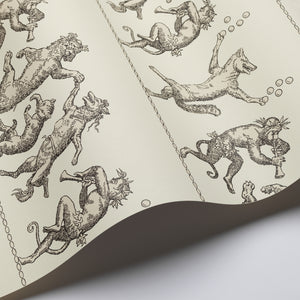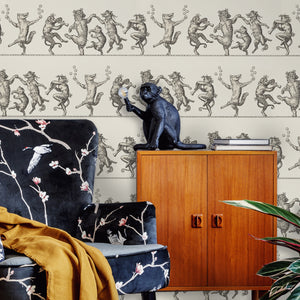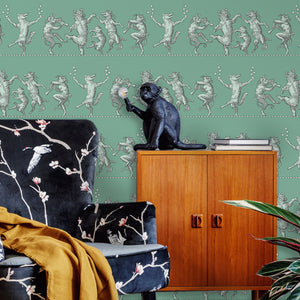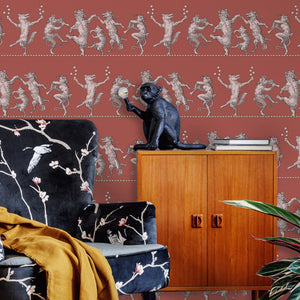 Centred in the middle of this bucolic gathering is Reineke the fox as juggler, wearing a mischievous smile. His wife Ermelyn and Grimbart the badger crested with vine leaves and flowers dance rejoicingly. Hinze the cat frolics and sticks out his tongue like a clown. Two simian figures play the shawm and accompany the dancers. This enchanting pattern heralds the arrival of spring and radiantly captures the idyllic delights of an Arcadian bacchanal.
Crafting Process

Skillfully screen-printed by hand with natural water-based inks, on non-woven paper. All our wallpapers are entirely handcrafted and made with the greatest attention to detail. Nevertheless, some slight deviations in the pattern may occur.
Please allow about 5 weeks for production.
Dimensions
Roll width/length (trimmed): 53cm x 10m
Provided untrimmed. Selvage edge of approximately 1.5cm on each side.
Pattern repeat: 45cm
Pattern match: Straight