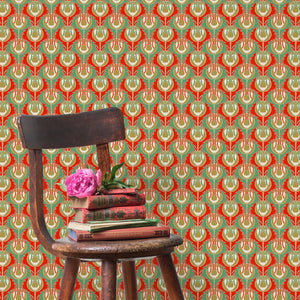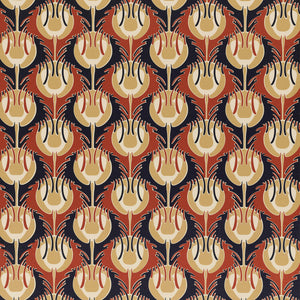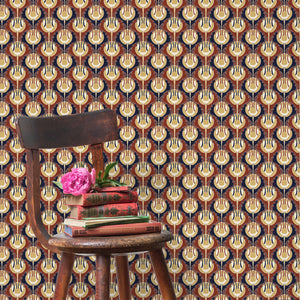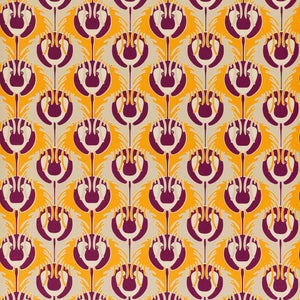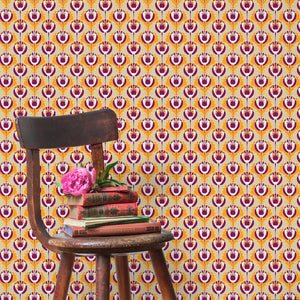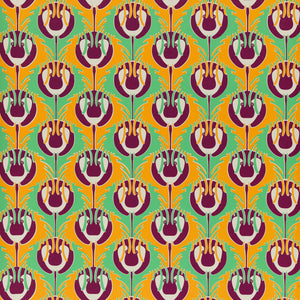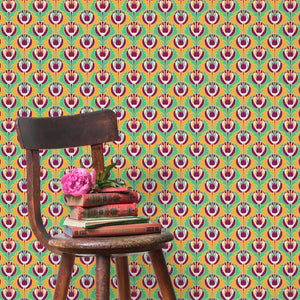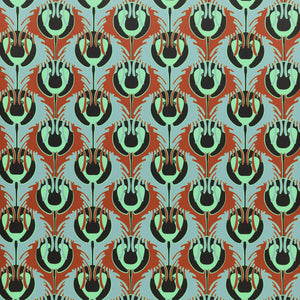 This ravishing style heats up the atmosphere and carries you away to the distant South Seas. Hot air thrums with excitement while the vibrant sound of drums sets masked dancers into a trance, culminating in complete ecstasy.
Crafting Process
Skillfully screen-printed by hand with natural water-based inks, on non-woven paper. All our wallpapers are entirely handcrafted and made with the greatest attention to detail. Nevertheless, some slight deviations in the pattern may occur.
Please allow about 5 weeks for production.
Dimensions
Roll width/length (trimmed): 53cm x 10m
Provided untrimmed. Selvage edge of approximately 1.5cm on each side.
Pattern repeat: 10cm
Pattern match: Straight