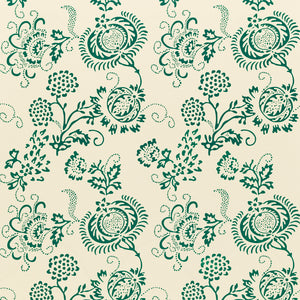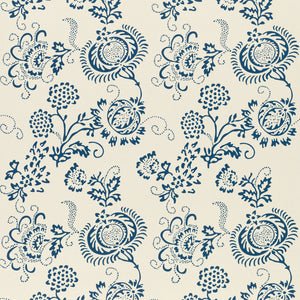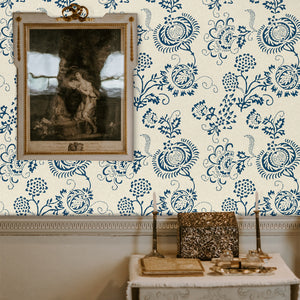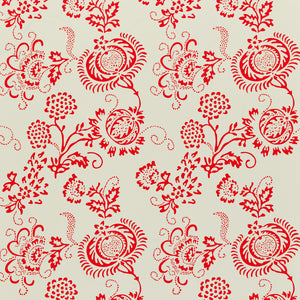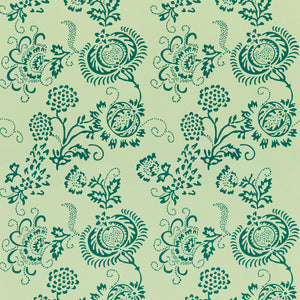 Bauernrose
Indigo Collection
Crafting Process
Skillfully screen-printed by hand with natural water-based inks, on non-woven paper. All our wallpapers are entirely handcrafted and made with the greatest attention to detail. Nevertheless, some slight deviations in the pattern may occur.
Please allow about 5 weeks for production.
Dimensions
Roll width/length (trimmed): 53cm x 10m
Provided untrimmed. Selvage edge of approximately 1.5cm on each side.
Pattern repeat: 32cm
Pattern match: Straight